HAMILTON- PITCH PERFECT – MODELING
NO SCHOOL? NO PROBLEM! 
HAMILTON IS BACK ON COLUMBUS DAY!!!! 
516-627-7211
They're back and ready to dance and sing with you!
Join us, Samantha Joy Pearlman and
 PHILIP HAMILTON and JOHN LAUREN

IN BROADWAY'S HIT HAMILTON,
ANTHONY LEE MEDINA
  The actors' garage presents  Anthony Lee Medina OF BROADWAYS' HAMILTON!
in a 3 hour workshop
teaching a song and dance from the show.
CALL 516-627-7211 /
TO REGISTER!
SESSION 1:   10:00am – 1:00pm  ages 5-9   $275
SESSION 2:   2:30 pm – 5:30pm  ages 10-17. $275
COME AND GET YOUR PITCH UP!
Do you love the movie 
Pitch Perfect
? Do you dream of singing in the Glee club on 
Glee
? Come join the inaugural Actors' Garage 
A Capella Show Choir!
In this exciting brand-new four week workshop, students will create, polish and perform arrangements of songs they love in an a capella-style group, complete with choreography and perfect harmony just like on 
Glee 
and 
Pitch Perfect
. Each week students will develop their singing and dance technique with celebrated voice teacher and professional actress Samantha Joy Pearlman; Samantha's clients have appeared on Broadway, National Tours, and Television.  Meanwhile award-winning music director and arranger Andrew Fox will guide students through the how-to's of arranging, improvising, and beatboxing their favorite songs into an exciting live performance.   
The workshop will culminate in a showcase of the a capella group's repertoire for industry guests, friends and family— bringing out the inner pop star in each student!
SESSION 1:   10:00am – 1:00pm  ages 5-9   $275
SESSION 2:   2:30 pm – 5:30pm  ages 10-17. $275
DATES:          OCTOBER 22, 29,
                         NOVEMBER 12, 19
TIME:             3-6PM
PLACE:          ACTOR'S GARAGE
                         55 LUMBER ROAD, ROSLYN, NY
PRICE:           $775
Performance and Showcase will be November 19th
THESE ALL NEW WORKSHOPS ARE EXCLUSIVE TO YOU!
SPACE IS VERY LIMITED!
be sure to reserve your spot today!
NYC WORKSHOPS COME TO 
Long Island!!
ANTHONY LEE MEDINA
CURRENTLY STARRING IN HAMILTON as JOHN LAURENS /PHILIP HAMILTON
 DAVID GILBERT, DIRECTOR OF YOUNG TALENT ZURI MODEL/TALENT
SATURDAY MAY 13TH
ROSLYN LOCATION
 Join us as David Gilbert talks the ins and outs, dos and don't of modeling foryouth.  Including photos, what to expect once you're in the room and how to prepare. David will work with each student on presenting themselves at auditions-go/see and how to have fun doing it!
David has clients representing some of todays top brands!
SESSION 1:   10:00am – 12:00pm  ages 5-9   $195
SESSION 2:   2:30 pm – 4:30pm  ages 10-17. $195
Both sessions include 30 min Q&A with parents.
Don't miss this opportunity to have your child work with David.
Or, for you, to have questions answered.
Space is LIMITED!  Book Now!  Reply to this email TODAY
Space is LIMITED!  Book Now!  Reply to this email TODAY!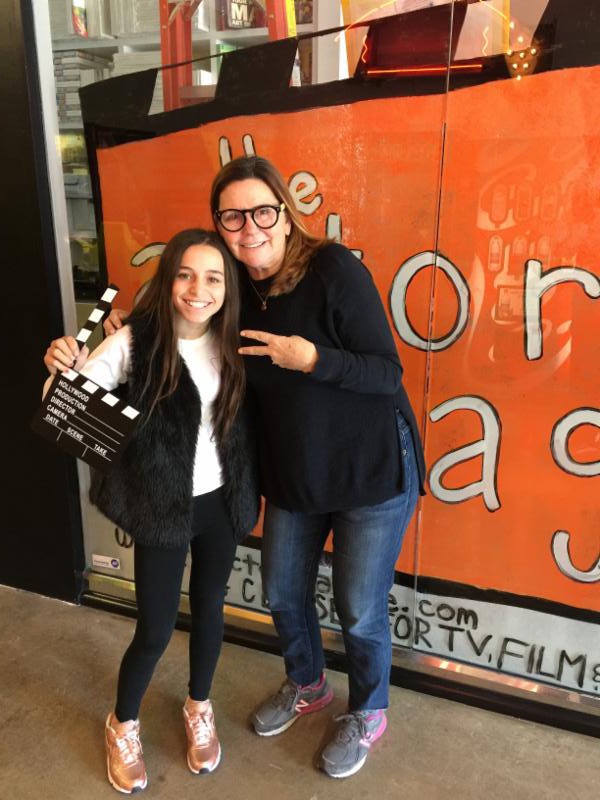 Private Coaching and Self Tape Auditions
As in any other activity, private coaching goes a long way. Ann is known to bring your acting to new levels.
She has coached and self taped students that resulted in starring roles on Nickelodeon, Disney and Film.
To inquiry please email:
516-627-7211
STILL SPOTS IN NYC AND ROSLYN SUMMER WORKSHOPS!
HALF DAY AND FULL DAY WORKSHOPS!
516-627-7211
SUMMER NYC WORKSHOPS
Don't miss your spot in these NYC Workshops. In addition to learning technique, having an industry showcase, going to a broadway play, and becoming a true part of an ensemble, it is also an amazing confidence and independence builder. By weeks end, the kids never want to leave!
PLEASE RESPOND ASAP TO RESERVE YOUR SPOT
516-627-7211
ADULT IMPROV WORKSHOP
Showcase will include managers that represents comics and comedic actors.
PLACE: 
the actor's garage, 55 Lumber Road, Suite 130, Roslyn, NY
DATES:  

March 30,  

April 6, 20, 27  

May 4, 11 and 18. 

May 18th will be the showcase.

SESSIONS: Ages 18+  7:00 – 9:00PM

PRICE: $875